Introducing new Mizu owner – Michiko Marunishi

After 16 years, in April 2021, the restaurant said good-bye to Hiromi and Chaki, and welcomed the new Mizu team onboard, including Akio Hosokawa, of Hosokawa Ascot Restaurant fame.


Hosokawa-san brings to Mizu over 30 years of Japanese cooking experience, and looks forward to introducing new menu items (including his famous Chrirashi Sushi (opposite) in the near future.


Some old Mizu favourites will be retained, and some new elements of Japanese cuisine will be introduced over the next few months.


Watch this space!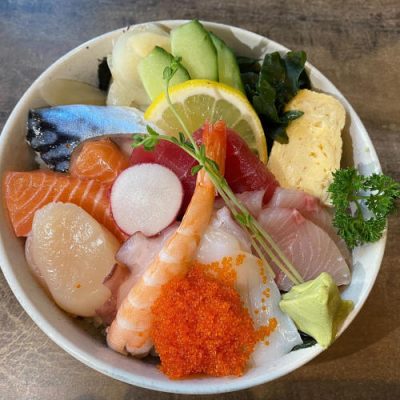 Chirashi Sushi
Due to popular demand, Mizu is offering Hosokawa-san's famous Chirashizushi – "scattered sushi"- as a lunch special.